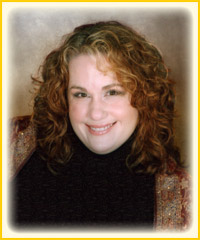 Hi, I'm Sandi.
I am so glad you are here.
I believe that your being happy, embodying your true essence, in touch with your feminine, sensual nature and intuition are essential for your life to not just work, but to be lusciously alive with creativity and connection.
What that looks like is different for each of us and I am really good at helping you create how it looks for you.
Your happiness, your expression, your innate wisdom are needed and wanted. Stepping into all of this fully is the the most courageous and rewarding thing you can do.
Not because it is hard, even thought it may be at times. Not because there is some special mystery to solve, although there may be mysterious patches. But because it requires you walk the unconventional path that is meant only for you. What I do is point you, support you, nudge you if needed, towards your unconventional greatness.
I admit, seeing you discover yourself in deeper ways, seeing you expand into dreams and making them come true, encouraging you to keep going when it gets hard and you want stop and then celebrating when the breakthrough happens, all of this is about the best use of my time I can think of. I am really good at creating the space and safety for you to do the looking and growing that will create amazing change.
I call myself a life coach but really, I think of myself as combination of coach, spiritual guide, intuitive, creativity muse. A modern day mystic ready to serve your deepest wishes. I have lots of mad coaching skills, decades of spiritual seeking and learning, often startling intuition, and an artist's heart. I have been blending all of this into my helping women cultivate rich, deeply luscious lives since the late 90's.
My path has had many twists and turns. It hasn't always been pretty, but has often been amazing and continues to ground me, deepening my compassion and empathy, and instilling in me that there is no greater beauty in the world that witnessing another's becoming.
Here is some of my offical education:

-
Certified Professional Co-Active Coach by Coaches Training Institute and advanced training in Organization, Relationship and Systems Coaching
-
Former Coach Training Program Leader for The Coaches Training Institute
-
Degrees in Gender Studies (B.A.) and Psychology (B.A.)
-
Personal and coach training in metaphysical spirituality
-
Certified in Clinical Hypnotherapy
-
Sex educator training with San Francisco Sex Information
-
Diploma in Aromatherapy and extensive study of holistic health from the American Collage of Healthcare Sciences
-
Certificate in the Psychology of Eating from The Institute for the Psychology of Eating
I want to know you better. Let's talk. The phone is great, or e-mail if you'd rather. Ask me questions, I'll ask you questions, we will both listen for what has meaning for you. And if you want I can share how I can help you in creating your most luscious life.